Dear my belog..
Har har har.
Gigi aku dapat diselamatkan. Rugi pulak memonteng hari ni. Kan dah rindu dengan kawan-kawan kat site. Ngee..Tadi pergi klinik gigi dengan bapak..dengan ibu. Serius. Cuak sungguh nak masuk bilik dokte. Tapi Alhamdulillah. Lepas kena check. Dokte cakap gigi aku masih boleh diselamatkan. Cuma aku kena rajin gosok gigi dan guna floss. Huhee~Bulan depan kena datang lagi. Dokte tu nak check balik. Yang penting gigi aku masih penuh buat masa sekarang. yabedabeduu~
Dental braces.
Ingat ingat masa second appointment nak tanya pasal braces. Kalau daftar dengan kerajaan dapat murah sikit rasanya..ngee. Kakak aku dulu buat kat klinik private. It isn't worth it..aku rasalah. Sekarang pon tengah tanya inchik google la ni~gapo dio dental braces nih..Mentang-mentang cuti hari ni kan..kan..kan..hehehe. Berpoya-poya sambil menonton nora elena (erk..belum habes tengok lagi T___T)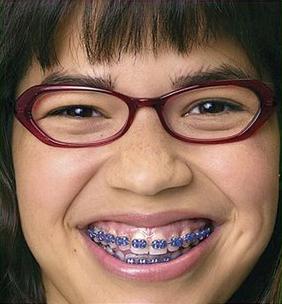 I wanna be a pretty-betty..theehehe
"You don't have to brush your teeth - just the ones you want to keep"